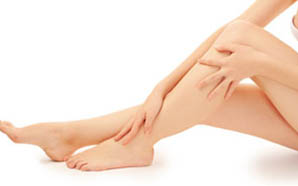 Our estheticians at Fountain Spa are qualified to give you the best waxing treatments for hair removal and tinting on Hilton Head Island.
Full Body Waxing for Hair Removal
Nose or Ears ~ $10 each
Lip, Eyebrow or Chin ~ $15 each ~ all three $40
Face, Underarm, Half Arm or Bikini ~ $50
Chest or Half Leg ~ $40+
Back ~ from $55
Full Arm ~ $45+
Full Leg ~ $75
French Bikini ~ $60
Tinting
Eyelashes ~ $25
Eyebrows – $20
Both ~ $40
Lash Lift and Tint
Give your eyes that extra wow factor with a lash lift and tint. A lash lift when paired with a last tint is a quick and easy way to get stunning, dark, long lashes without mascara. Price includes complimentary brow tint. Results last 4-8 weeks.
50 minutes ~ $105
For best results, hair should be ¼ inch. Waxing services cannot be done on skin treated for acne with Retina-A, Accutane, Glycolic Acid and any medication that increases skin exfoliation, sunburned skin and skin recovering from a recent laser peel.
Loyal Guest Pamper Plan Perks
BOGO-buy one, get one of any $10 add-on!
OR 10% Off Add-Ons Listed Below: