While on vacation in Hilton Head, SC, recommit to taking care of you with Fountain Spa's day spa massages, facials, body wraps, and waxing.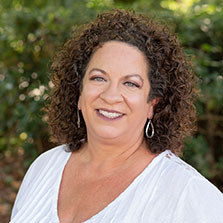 Vicki Economou,
Owner of Fountain Spa
Fountain Spa's owner, Vicki Economou, sets the bar high by providing the best massage therapists and estheticians Hilton Head has to offer. The team is full of caring, professional, and knowledgeable therapists. Vicki's promise, "Love your day spa treatment or let me know. I'll make it right."