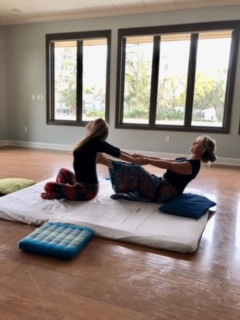 All our massage therapists at Fountain Spa are qualified to serve you with the very best therapeutic massages on Hilton Head Island, South Carolina. We offer a wide range of massages and will match you with the best therapist for your specific needs.
Slide and Glide-Myfascial Cupping Massage
Reduce chronic pain, inflammation and muscles restrictions, while a knowledgeable therapist slides cups over an oiled body, creating suction to pull out toxins, eliminate obstructions and relax the muscles.
30 minutes ~ $75
50 minutes ~ $155
80 minutes ~ $195
Table Thai Massage
Table Thai Massage blends the unique compression and stretching poses of traditional Thai Massage with the added benefits of deep tissue and Swedish massage techniques. The session is a dynamic experience where the muscles, tendons, ligaments, and joints receive the benefit of movement and massage.
50 minutes ~ $145
80 minutes ~ $185
Ear Coning
An herbal, hollow, cone candle removes impurities, like wax from the ear. Wonderful treatment if you suffer from cold, allergies, or sinus trouble.
45 minutes ~ $75
Loyal Guest Pamper Plan Perks
BOGO-buy one, get one of any $10 add-on!
OR 10% Off Add-Ons Listed Below: