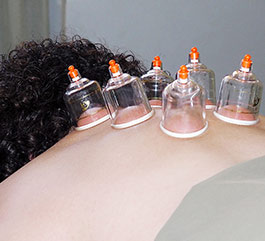 Amazing Add-Ons For Massage
Choose one or more of our Amazing Add Ons
One for $10 or two for $15
Arnica Warming Massage Oil $10
Deepen muscle relaxation using warm arnica oil.
Aromatherapy $10
Enhance your massage with essential oils to relax, energize, balance and restore.
Rehydration $10
Nourish and rehydrate your skin using Kukui nut organic oil to soothe and soften dry skin.
Exfoliating Foot Scrub $10
Remove dry, rough skin from the heels of your feet with a foot scrub. (Add 5 minutes)
Additional Add Ons
CBD Massage Oil $15
Bring relief to aching muscles, sore joints and inflammation; within minutes your mind and body will be relaxed!
Hot Rocks $15
Improve circulation, relax muscle and release toxics using either heated rocks or lava shells.
Hot Aromatherapy Oil $20
Hot oil infused with essential oils leaves the skin feeling silky and the muscles relaxed.
Back/Neck/Shoulder Massage $50 (Add 25 minutes)
Target tired and tense muscles with a massage focused on back, neck and shoulders.
Reflexology $50(Add 25 minutes)
Stimulate total body relaxation by massaging the pressure points on the hands, feet or both.
Facial Enhancements
Fruit Peel $50
Regenerate your skin with an all natural fruit peel. The results are AMAZING!
Yogurt Power Peel $50
An intense, yet gentle, peel that exfoliates, softens and refines all skin types while helping to even out your complexion. The result a brighter, more youthful skin.
Dermaplaning $50
Exfoliate the epidermis to rid the face of surface debris and fine hair and diminish the appearance of fine lines and wrinkles.
Collagen Mask $40
Hydrate skin, plump fine lines and improve elasticity.
Loyal Guest Pamper Plan Perks
BOGO-buy one, get one of any $10 add-on!
OR 10% Off Add-Ons Listed Below: