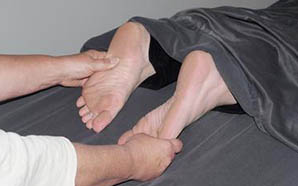 Pepper My Feet
Pamper your feet in hot, peppermint, infused towels, followed by a peppermint foot scrub and heated paraffin and finish with a 20 minute foot massage. A must for tired, aching feet.
60 minutes ~ $125
Ultimate Foot and Hand Therapy
Create total relaxation by utilizing reflexology and massage on the pressure points of the feet and hands that correspond to specific areas of the body.
50 minutes ~ $125
Add paraffin ~ $35
Loyal Guest Pamper Plan Perks
BOGO-buy one, get one of any $10 add-on!
OR 10% Off Add-Ons Listed Below: