Hilton Head Massage Services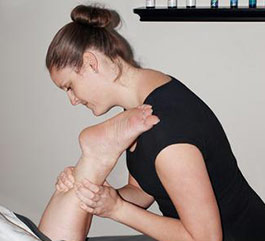 Soothe yourself on Hilton Head with Fountain Spa's selection of full body massages designed according to your unique needs.
Therapeutic/Deep Tissue Massage
Achieve a new dimension of relaxation using slow, deep, deliberate pressure to penetrate and target the layers of your stressed and tired muscles to relieve tension and pain and induce relaxation from head to toe.
50 minutes ~ $125
80 minutes ~ $165
Relaxation Massage
Restore balance to mind and body with this gentle, light pressure massage that flows with rhythmic grace using long, gliding strokes to bring you to a deep state of relaxation.
50 minutes ~ $125
80 minutes ~ $165
Couples Massage
Experience the joy of massage, as you lie side by side in the same room.
50 minutes ~ $250
80 minutes ~ $330
Rehydration Massage
Nourish and rehydrate your skin using Kukui nut organic oil to soothe and soften dry,rough skin.
50 minutes ~ $135
80 minutes ~$175
Hot Aromatherapy Oil Massage
Irresistible! Hot oil is infused with essential oils and massaged into your skin. These luxurious emollients leave the skin feeling silky and the muscles deeply relaxed. An unforgettable experience.
50 minutes ~ $150
80 minutes ~ $200
Hot Stone Soother
Unwind to healing warmth as heated, smooth stones glide over the body warming the muscles, melting away tension and encouraging muscle relaxation for the entire body.
75 minutes ~ $190
Pre-Natal Massage
After your first trimester, enjoy a massage to relax the mind and body.
50 minutes ~ $125
CBD Muscle Meltdown Massage
CBD, derived from the hemp plant, infused massage oil brings relief to aching muscles, sore joints and inflammation. Within minutes your mind and body will be relaxed.
50 minutes ~ $145
80 minutes ~ $185
Arnica Warming Massage
Relax overworked muscles, reduce pain and inflammation. Arnica is the perfect solution for easing muscles before and after strenuous activity.
50 minutes ~ $135
80 minutes ~ $175
Outcalls
Enjoy a massage in your home or villa.
50 minutes ~ $175
80 minutes ~ $215
Loyal Guest Pamper Plan Perks
BOGO-buy one, get one of any $10 add-on!
OR 10% Off Add-Ons Listed Below: