At Fountain Spa, we pride ourselves in giving our customers the best Hilton Head massage therapists and estheticians. Take your time to meet all of our massage therapists and estheticians and discover who will be the best for you.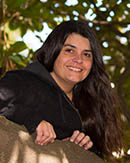 Astar Kelly
Astar has practiced massage therapy for 20 years and is certified in medical massage, reflexology, trigger point therapy and acupressure. Her touch ranges from gentle/relaxation to therapeutic/deep tissue depending on her clients needs.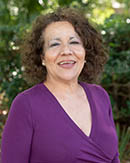 Arleth Armengol
Arleth Armengol, a local's favorite, has been a practicing massage therapist for 25 years. She describes her style of massage as eclectic, deep tissue; putting 25 years experience in each therapy session using a wide range of techniques to offer her clients relief from pain and muscle tightness.
Catherine Ingarozza
Catherine Ingarozza, a licensed, practicing massage therapist for 20 years, graduated from the New York College for Wholistic Health, Education and Research, where she studied massage therapy and traditional Chinese medicine. She specializes in deep tissue massage, trigger point and pre-natal massage.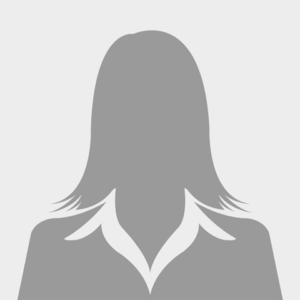 Andrea Dellers
Andrea Dellers, a graduate of Sarasota School for Massage, is a licensed, practicing massage therapist with 24 years experience. Andrea knows how to identify problem areas and bring relief for those suffering from migraines, Sciatica, Fibromyalgia, Plantar Fasciitis, shoulder and low back pain. Her touch is deliberate and deep.
Lynn Fiske
Lynn Fiske, graduate and assistant teacher, of Connecticut Center for Massage Therapy, has been practicing massage therapy for 5 years. Lynn's vast knowledge of human anatomy enables her to identify which areas of the body need the most attention to bring relaxation and pain relief to hips, low back and shoulders. She specializes in sports massage, theraputic massage and pre and post natal massage.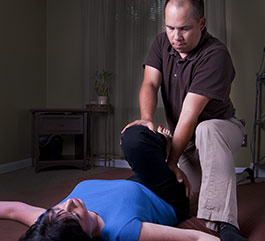 Marty Crocker
Marty is a seasoned massage therapist that specializes in deep tissue massage, Thai bodywork and yoga. Expect to be stretched, squeezed, compressed, and soothed from head to toe, as Marty draws from a wide variety of massage modalities to create a session for your needs.
Facundo Campa
Facundo, a native of Uruguay, is a graduate from the International Spa Institute. Whether you are looking for a relaxing or deep tissue massage he will create a customized massage to meet all your massage needs.
Jeannie Kelley
Jeannie Kelley is a certified advanced Rolf practitioner, Craniosacral therapist and licensed massage therapist. She specializes and is passionate about Scar Therapy. Scar Therapy helps the body heal from surgical procedures such as knee/hip replacement, caesarean delivery, tummy tucks and injuries by reducing swelling, tightness and numbing therefore, increasing mobility. Scar Therapy is fast, painless and most importantly, permanent. Whether a scar is 4 weeks or 40 years old, resolutions will be achieved!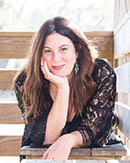 Amy Goldberg
Amy, a 2001 graduate of Swedish Institute School of Acupuncture and Oriental Studies, brings years of experience as a massage therapist and acupuncturist. Her insights into Chinese Medicine allows her to perceive the body in a way that maximizes her massage and allows her to fine-tune her treatments depending upon the individual needs of her clients.
Jennifer Hinchey
Jennifer, a graduate of the International Spa Institute has been part of the Fountain Spa team since 2017. After 20 years as a nail technician, Jennifer chose to pursue her true passion, skin care. Jennifer's touch is gentle and relaxing. She is known for her thorough extractions and quick and proficient waxing treatments.
Holly Angel
Holly Angel, is a knowledgeable esthetician with 20 years of experience. She has devoted her professional life to achieving excellence, as a business woman, former salon and day spa owner, platform hair and makeup artist, and educator for esthetics continuing education.